Choose us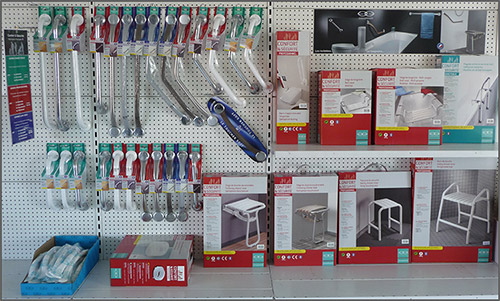 GODONNIER delivers a strong brand message for consumers.
In the twenty years since GODONNIER became the first to bring technical aids for the elderly to the shelves of DIY stores, we have introduced the concept of "COMFORT AND SAFETY" in bathroom accessories, providing solutions for anyone who wants to make their day-to-day environment better and safer.
This marketing approach has expanded the market for, and interest in, our product ranges to include all consumers (whatever their age or physical ability), and relies heavily on conveying our brand message through our packaging.
So with something for everyone, discover GODONNIER's range of products in store today.